Fibrain Titanium series of patchcords and pigtails is intended for the most demanding customers. High optical parameters, premium quality and precise selection of the components are the characteristic features of the Titanium Grade. Fibrain optical components are specifically designed and based on connectors, which comply with IEC/ PN-EN 61754 and IEC/PN –EN 61755 requirements. Patchcords and pigtails of Titanium Grade are available in singlemode option with various type of connectors, cables and optical fibers. Fully automated preparation and polishing process ensure the highest quality and reliability. Therefore, detailed selection of the manufacturing components ensures the highest quality of the final c omponent.
Patchcords and pigtails of Titanium Grade are available 3 different designs of boots, which protect a bend radius of the optical fibers. Apart from standard boots there are mini and flex-angled available. The boot in the mini option limits the total length of a connector and boot, whereas the flex-angled boot is designed to bend in a 0-90° angle range. Available options of the boots are given in the table below. There is no possibility to mix various type of boots on a patchcord- as from the both sides a patchcord is terminated with the same type of boots.
Available boots types (connector types with mini boot and flex-angled boot are available in the table in the data sheet):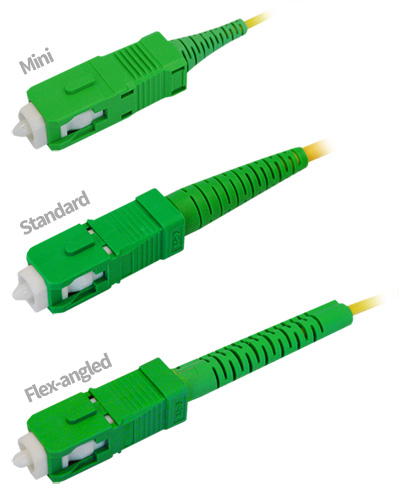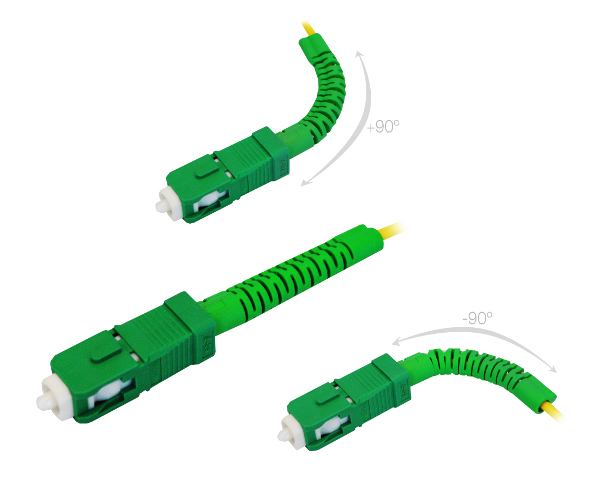 Available connectors for Gold Grade patchcords and pigtails:
SC PC/APC,
FC PC/APC,
E2000 PC/APC,
LC PC/APC.
Available fibers:
G652D,
G655,
G657A,
G657B.
Optical parameters, as well as ordering information are given in the data sheet in the downloads section.